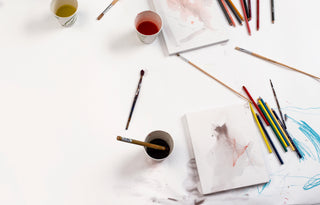 Classes
Book a time for one of our amazing classes or events here!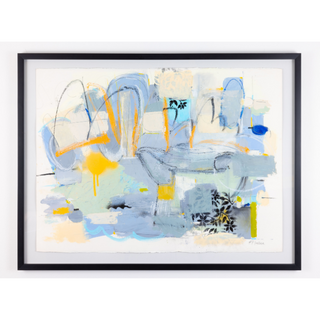 Fine Art
Browse our selection of fine art and learn more about our artists.
IN THE STUDIO
There's always something creating happening in Curio's art studio! Sign-up to take a class or plan your private event with us!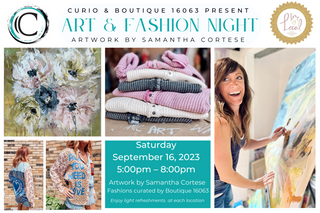 Art & Fashion Night
Join us for this FREE Event! Enjoy light refreshements and bites at both CURIO and Boutique 16063! It will be a night full of fine art, fashions, freindship and community. You don't want to miss out!
"The staff was great .. they found a perfect balance of being very attentive without intruding on our together time. What a wonderful experience! We'll be back!"
- Linda Mindy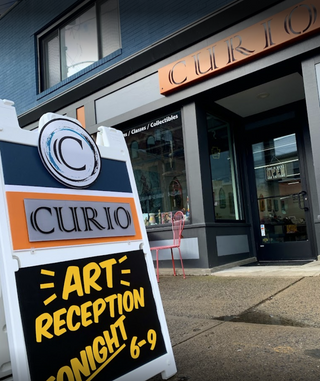 "If you haven't booked a party at Curio, do it now!!! If you haven't been to Curio, go now!! I am so glad we had our daughter's birthday party there and will go back again for sure. The kids had an absolute blast. The studio is AMAZING…and the store…and the art…all of it. Fell in love with the entire place."
– Tracy Brien
"If you're in the area Curio is a must! Owned by an amazing family they're constantly finding new and interesting ways to keep the shop/gallery/classes fresh and relevant."
– Tarah Lane